**CANCELLED** Practical course in Ecosystem Restoration
Course dates: 15-29th of November 2020
Would you like to learn how to restore our natural environment? How to preserve soil, reduce erosion and use native plants in the process? Here at Sunseed we aim to reduce our footprint on the planet and learn how to live sustainably. Our ecosystem restoration department works on improving the state of our natural environment in Almería and reverse some of the harm that has been caused by humans.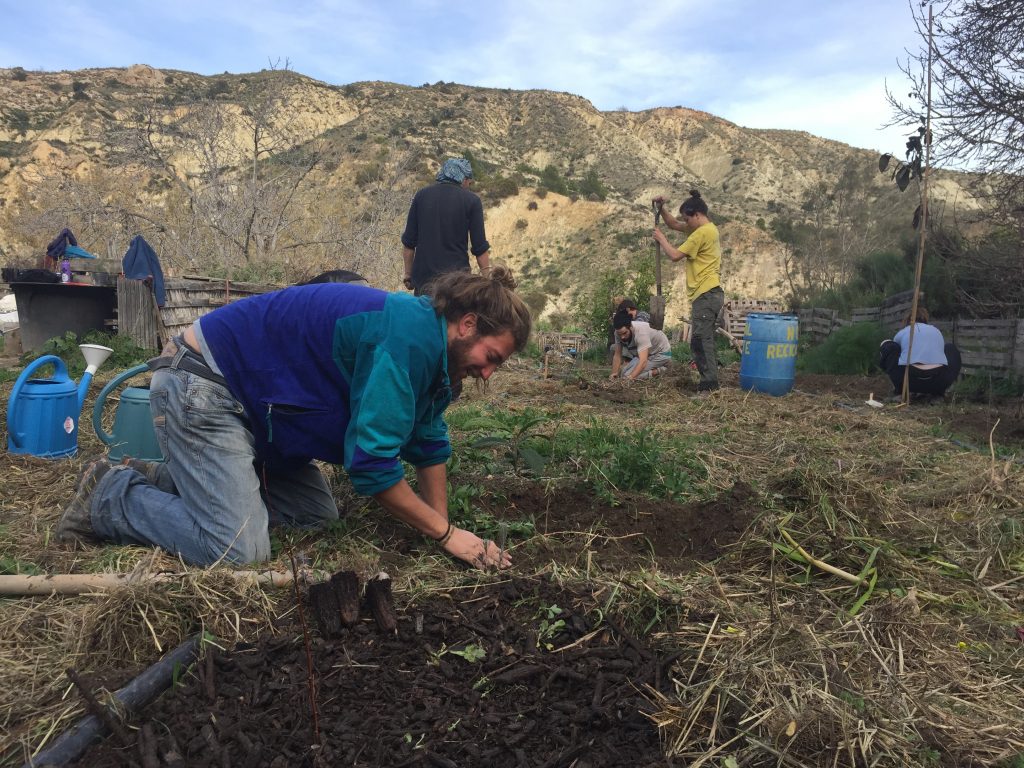 We are offering a dedicated Ecosystem- Restoration volunteering experience where you will learn about:
Desertification
Tree and bush planting
Habitat restoration
Low tech water catchment systems
Soil improvement
Native species
Seed saving
The two weeks will be a practical learning experience including an introduction to the area, workshops and practical work such as creating water retention structures, making compost and planting.

Sunseed is a 34 year old NGO which was setup to regreen the desert. Over time it has become an experiential learning centre with people interested in sustainability coming together to learn and teach topics related to a low impact and regenerative lifestyle. The community is made up of around 20 people who usually stay from between 3 months to 2 years and all take part in running the project using sociocracy to govern ourselves. Coming here you will also learn about this alternative lifestyle and become part of the community.
Location
Sunseed Desert Technology is located in the Natural Park- Karst en Yesos de Sorbas with some of the biggest caves in Europe and unique geology. This has given rise to a unique plant community that grows within the gypsum with over 1000 different plant species! We are within the valley of the Río Aguas which creates an oasis in the desert, but this area is threatened by climate change as the climate here gets drier, which is a growing problem all over the world.

Practical information
€300 for 13 nights. Accommodation is a bed in a dormitory room.
This financial contribution covers the costs of your learning experience and everything you will need to live comfortably in Sunseed. We are a strictly vegetarian project so please don't bring any meat products. We have a no chemical policy but will provide soap and any natural cosmetics you will need.

YOU MIGHT ALSO LIKE THESE