15-19.10.2019 Basketry Course
During this course, we will explore the art of weaving and basketry. Harvesting local materials from a beautiful Andalucian desert valley, we will play with textures and colors, exploring the softness of the reed, the roughness of the spiky bramble, the pale-blue of the cane and the copper touch of the lily leaves. Learning different weaves and shapes along the way to create unique, handcrafted baskets, there will be plenty of space to express your own creativity and spontaneity in a supportive environment.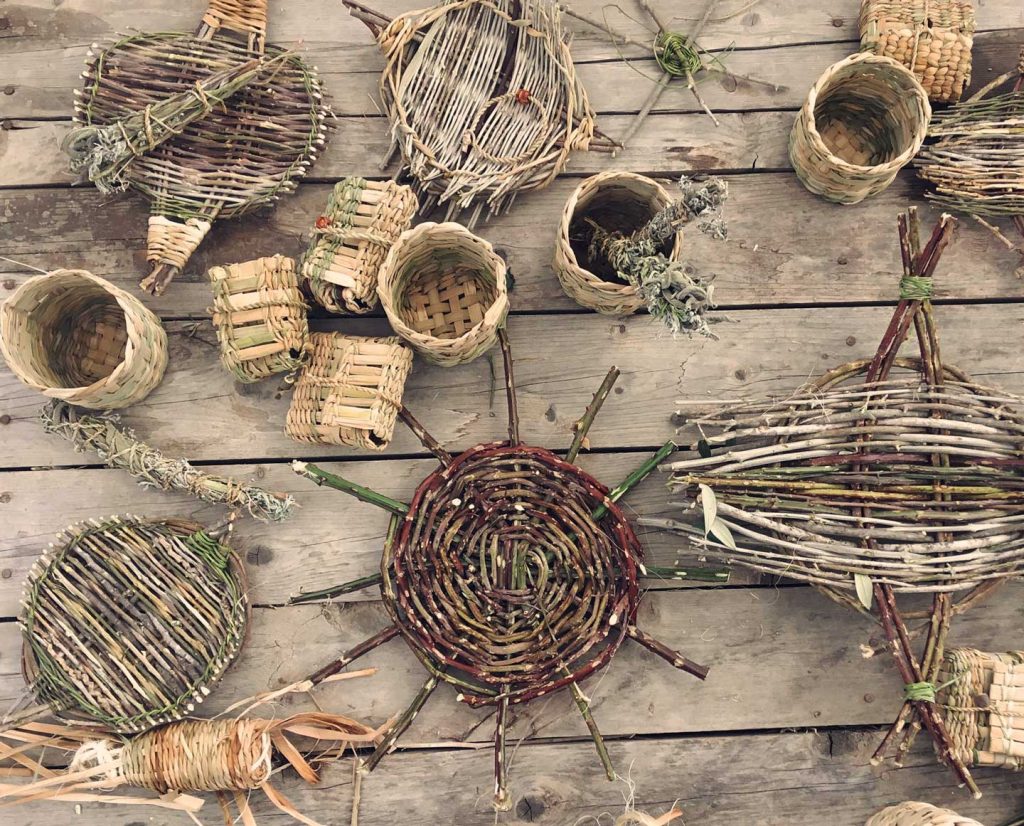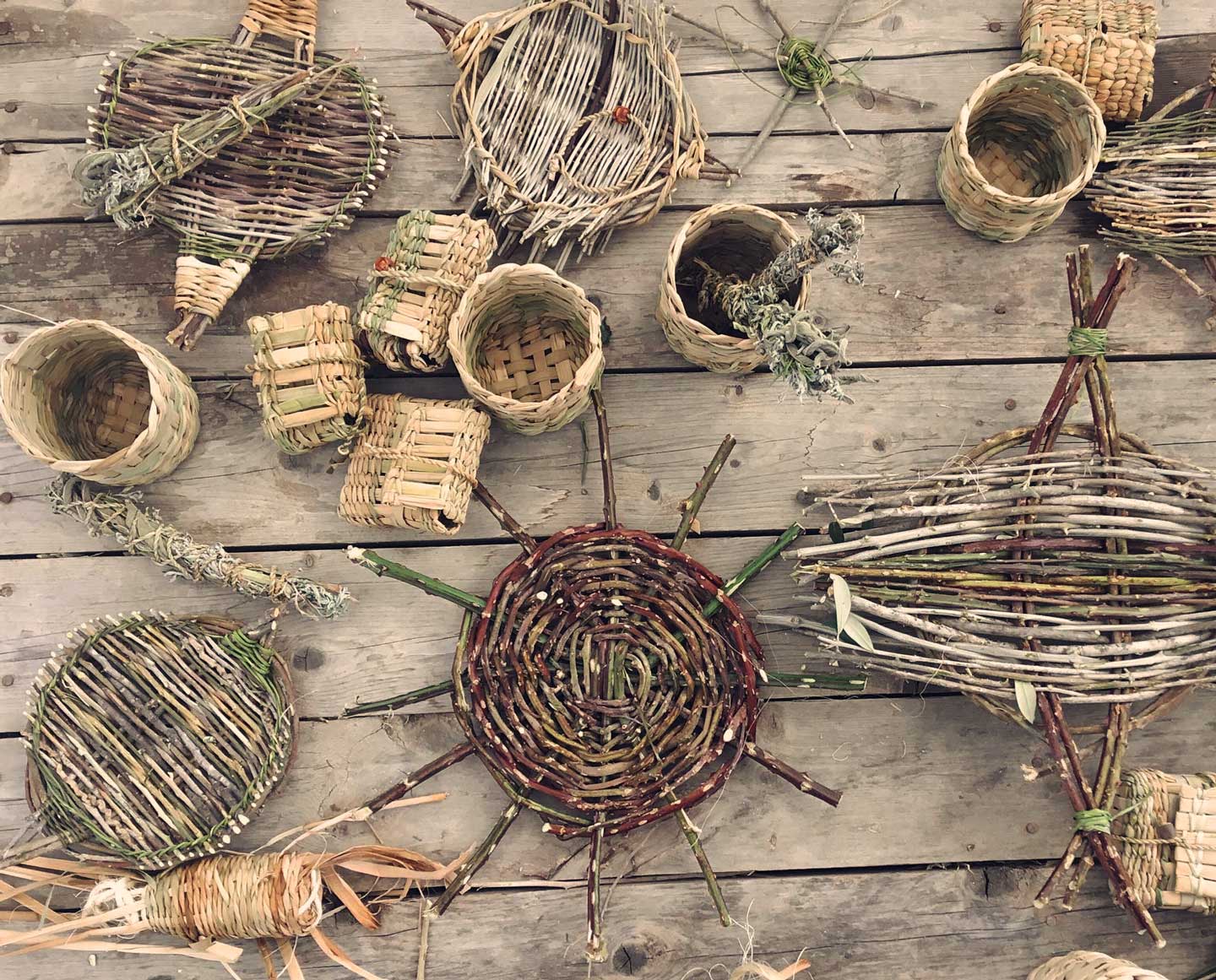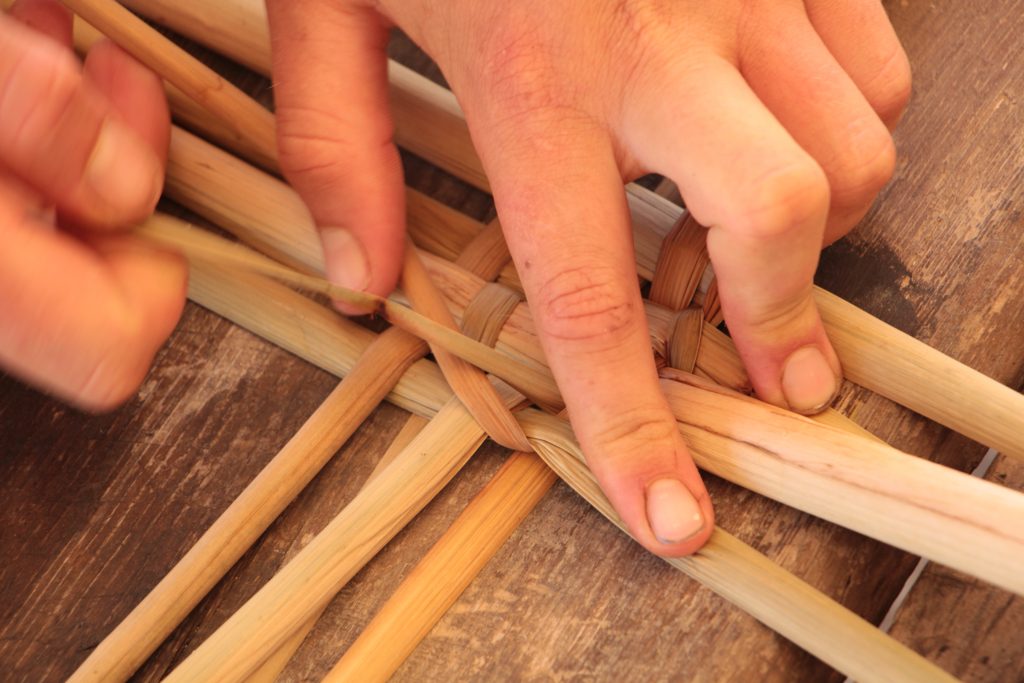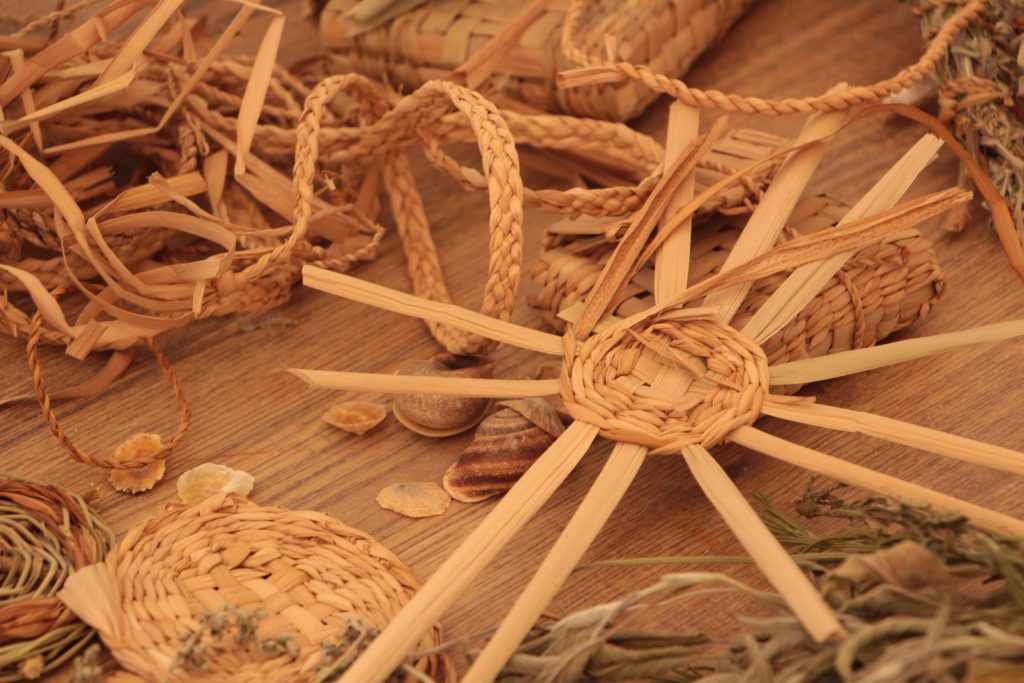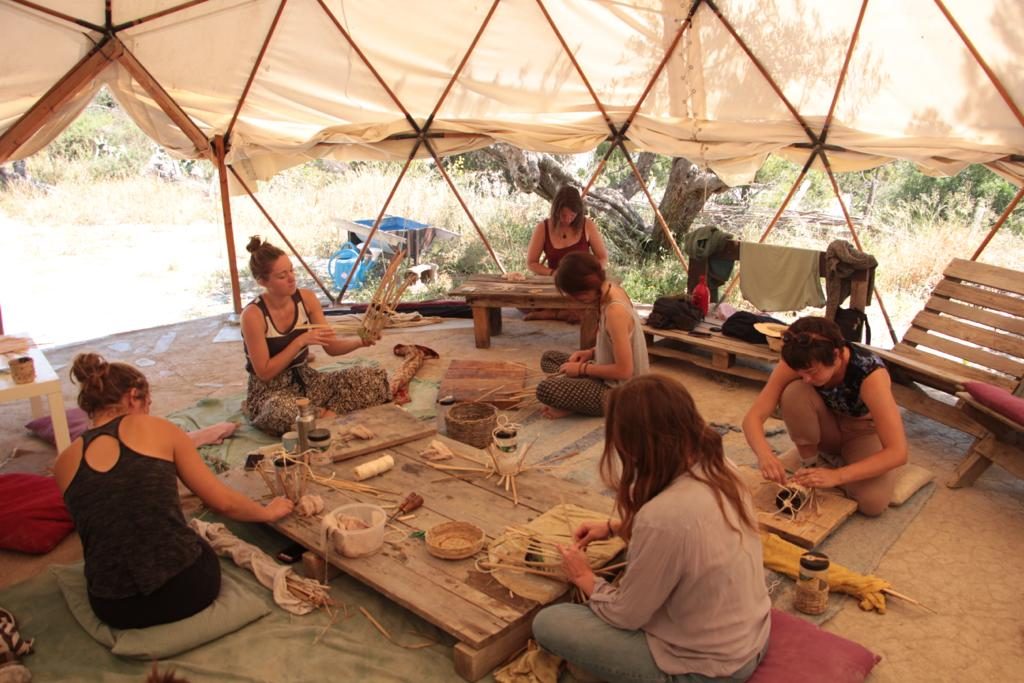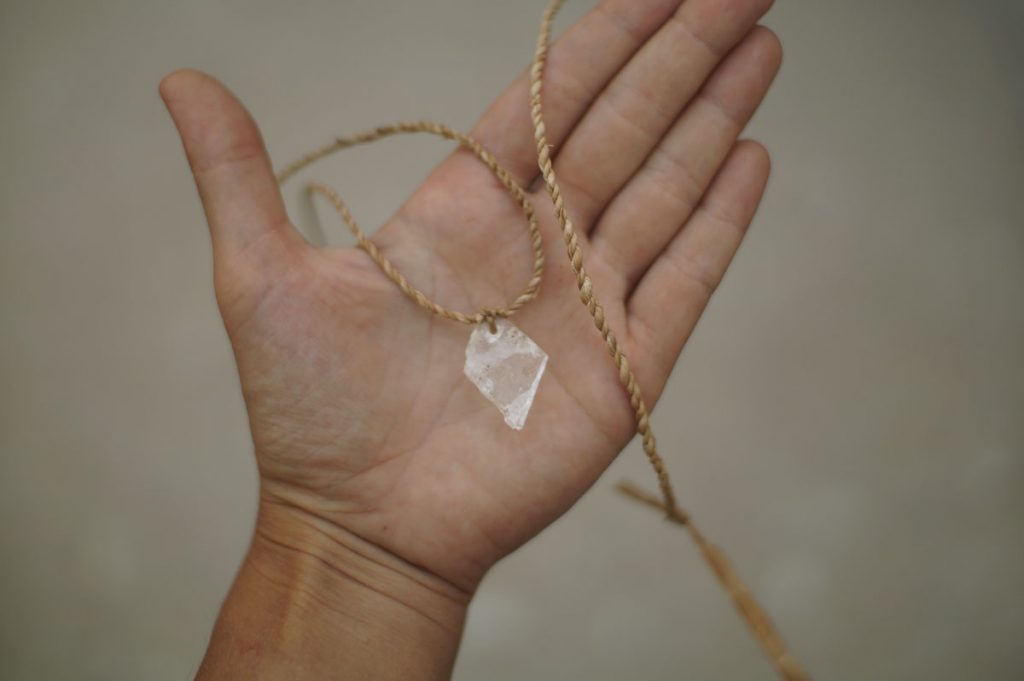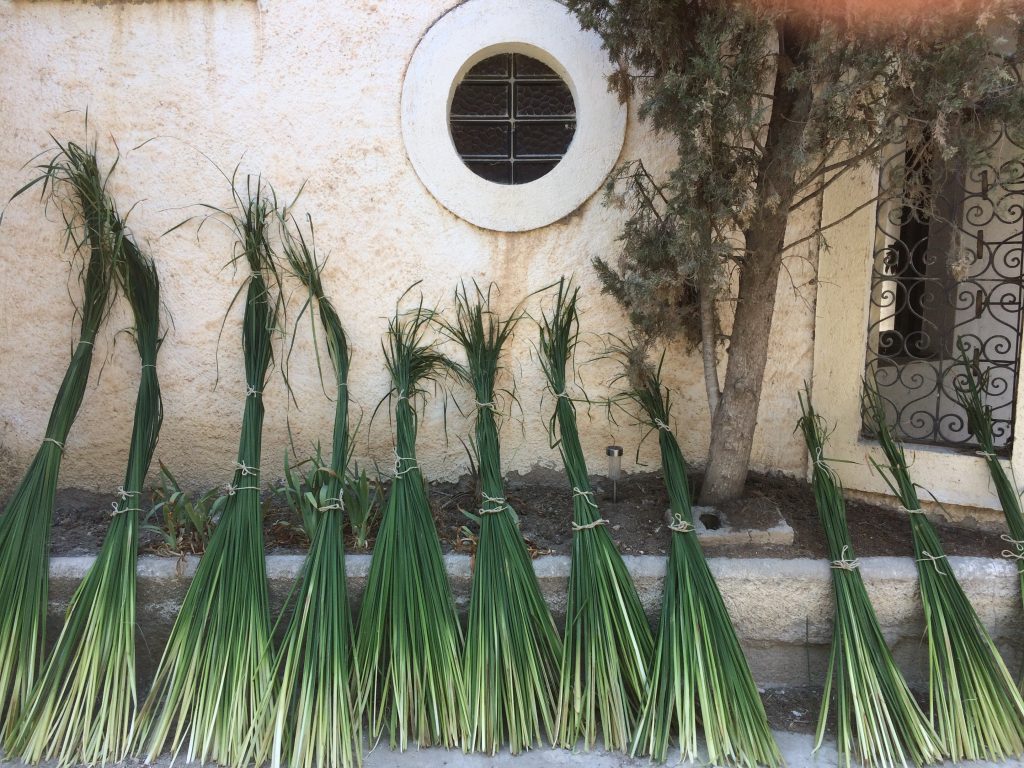 You will leave this time together with a good understanding of materials and confidence to harvest and weave your own personal projects, plus all the beautiful baskets you will have created!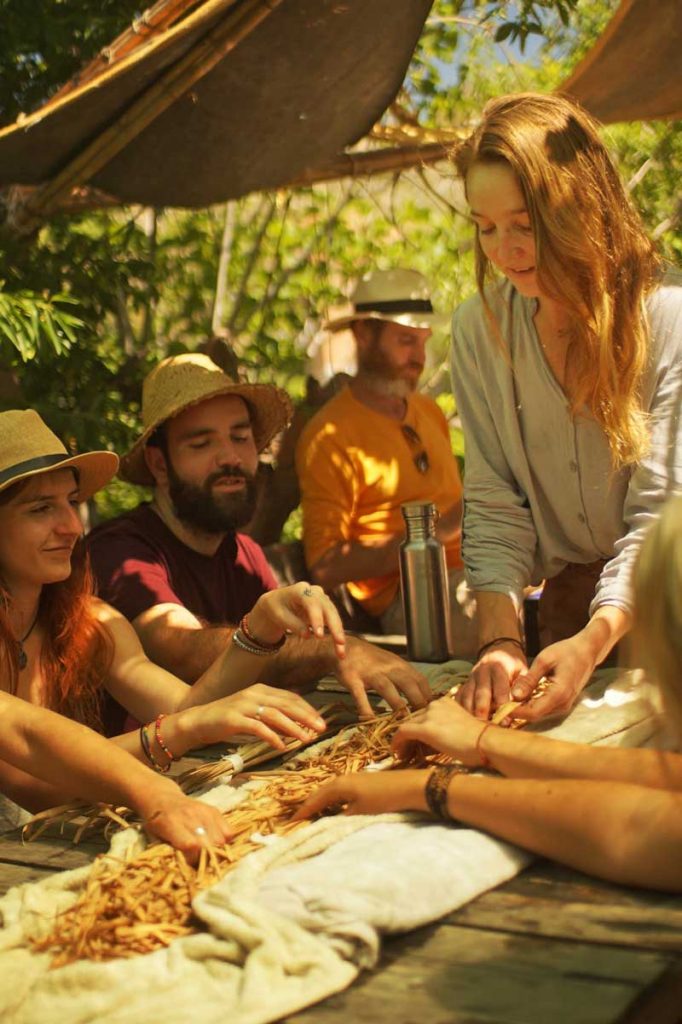 Teacher
Marie – after living and working in Paris for many years, Marie undertook a journey of learning about sustainable and environmental practices. Involved with various educational and community projects, organic farms and gardens through Europe, she first practised basketry on her own whilst spending the winter working for a biodynamic vineyard in France. Later on, she learned and worked with artisans from the UK and Scandinavia, always curious to understand new techniques and materials. She first joined Sunseed in 2018 as an EVS participant and later stayed on as a Garden Assistant.
You can follow Marie's work and adventures on her Instagram.
Price
175€ – concession
190€ – normal
205€ – supporting
Your contributions covers:
100€ to cover accommodation and food

5 days/4 nights accomodation in mixed dormitory
All meals, homemade, vegetarian

tuition offered at a sliding scale 75€ to 105€ for 3 days of full-time tuition
all materials
Sunseed tour
We are trying our best to make our course financially accessible, thank you for your support).
For any enquiries or more informations about the course, contact Marie : marie.basketrycourse@gmail.com
Testimonials

Very patient teacher and an obvious respect for the art of basketry – thank you Marie, one of my highlights of Sunseed.
So much covered and so much more to discover, really amazing how much was created in 3 days

Course participant
See you in Los Molinos!
YOU MIGHT ALSO LIKE THESE