29.09 – 13.10.2019 Permaculture Design Course
Join us to discover ethics and principles of permaculture, natural systems, aquaculture, sustainable design methods, patterns in nature, land restoration, water harvesting, grey water recycling, food forests and guilds, energy conservation, appropriate technology, renewable energy, urban permaculture and invisible structures.

The 72 hour Permaculture Design Certificate course follows the curriculum as laid out in Bill Mollison's Permaculture – A Designer's Manual.
The course teaches how to develop sustainable human settlements, and how to extend and preserve natural systems. The content will be covered between theoretical lectures and practical applications. You can view a sample schedule of the course here. The schedule gives a general idea of what to expect but will vary slightly, course to course.
Lead Facilitator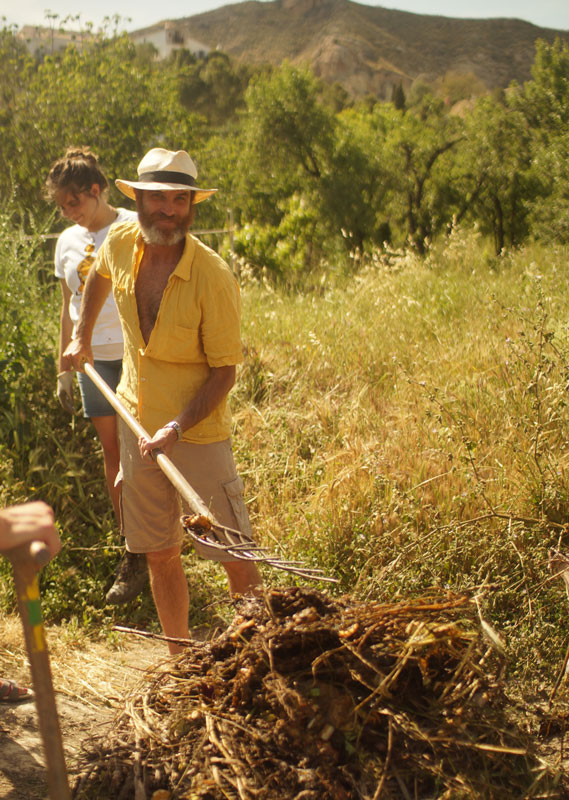 George Christofis was born and raised in SE Asia. His appreciation for nature was honed over years of long and thoughtful observation of the subtropical country parks of Hong Kong, where he was involved with the environmental movement from a young age. He has been studying permaculture for the last 10 years, having found in it a brilliant framework for environmental action.
In 2014 he started the teaching group Circle Permaculture which partners with farms and ecological education sites to run well-organised Permaculture Design Certificate courses. He is on the Certifying Teachers Register of the Permaculture Association UK.
Aside from teaching, he is a long term practitioner of yoga and meditation, a poet and songwriter, slackliner and avid hiker.
Testimonials
I loved the way you put the course together. How you created the safe space for us and the respect you show… I loved the course because it showed us the science of how to connect with and cooperate with Mother Earth.

Julia, course participant
Donation
€600 include: three meals (vegetarian), shared dorm accommodation and classes.
YOU MIGHT ALSO LIKE THESE