Join an international group of
sustainability

enthusiasts
We are a non-formal education project for the transition toward sustainability in Andalucía, Southern Spain.
With more than 30 years of work, play, research, learning and transformation, we keep on inspiring visitors from around the world to live a healthier and more responsible lifestyle.
Our courses are run by both internal and external facilitators and focus on exploring environmental, economic, social and political topics related to sustainability. Join our structured programs to discover various tools and solutions for building a brighter future.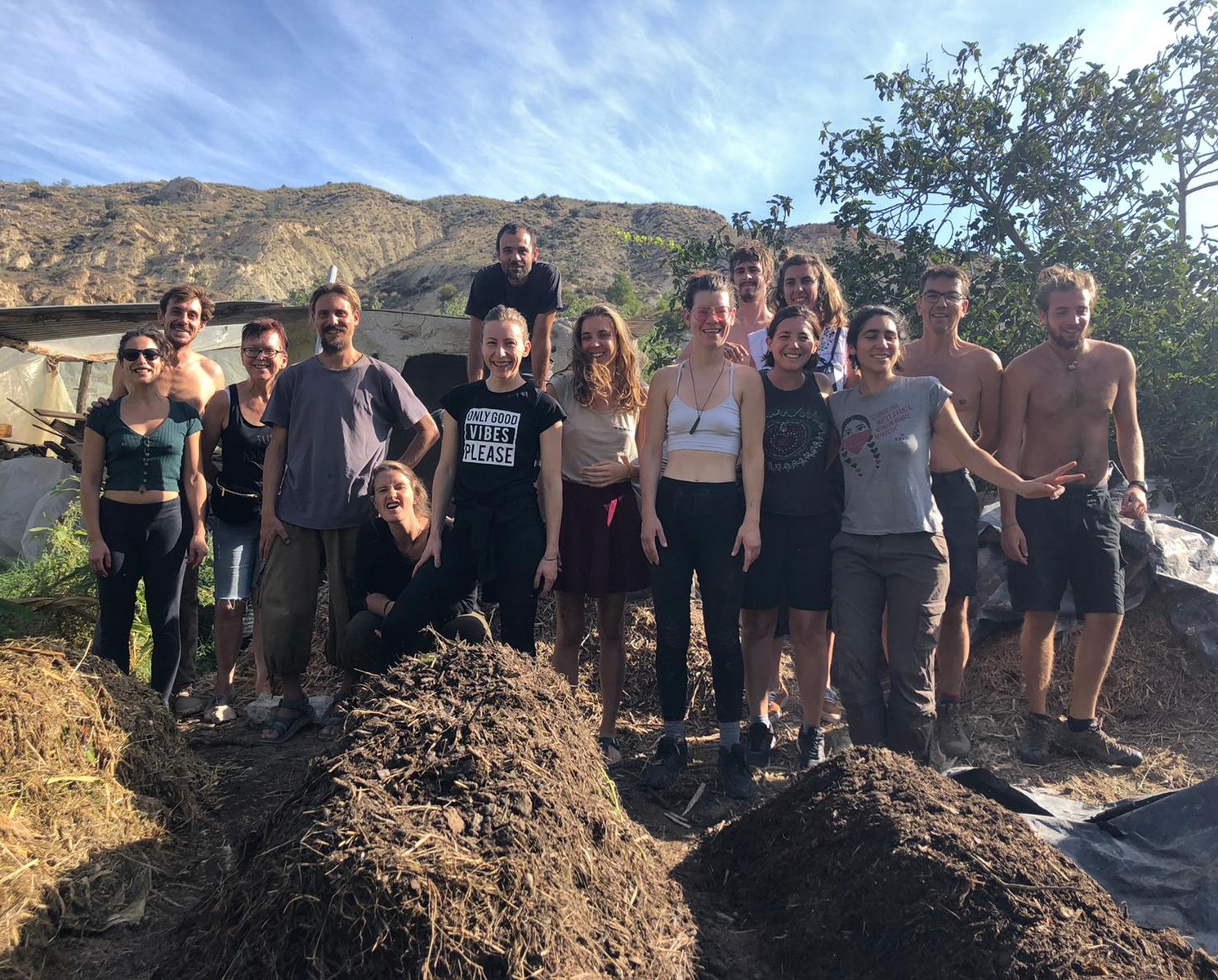 Fechas 19 Abril a 3 de mayo 2020 Qué es la Permacultura La Permacultura es un sistema holístico de diseño que integra la sabiduría tradicional, ciencia y tecnología moderna para crear sistemas de producción y espacios habitables en armonía con los ecosistemas de los que forman parte. Campaña de difusión En este curso de diseño en permacultura trabajaremos de formas teóricas y prácticas todos los conceptos y saberes esenciales a tener en cuenta para regenerar paisajes degradados, comunidades y producir alimentos además de otros recursos naturales de formas saludables paraSEE DETAILS
Continue Reading
River Aguas, providing water to 40 villages in the province of Almeria (including Los Molinos), is endangered due to the superintensive monoculture olive plantations over-exploiting the aquifer 4 times faster than its capacity to recharge. Help us stop the ecocide recognised by the European Tribunal for the Rights of Nature.
Part of the bigger picture
We share and collaborate with the larger sustainability network because we believe that by coming together we can make a bigger impact.
From supporting European exchange to promoting Permaculture principles, we are devoted to bringing about positive change and solidarity.