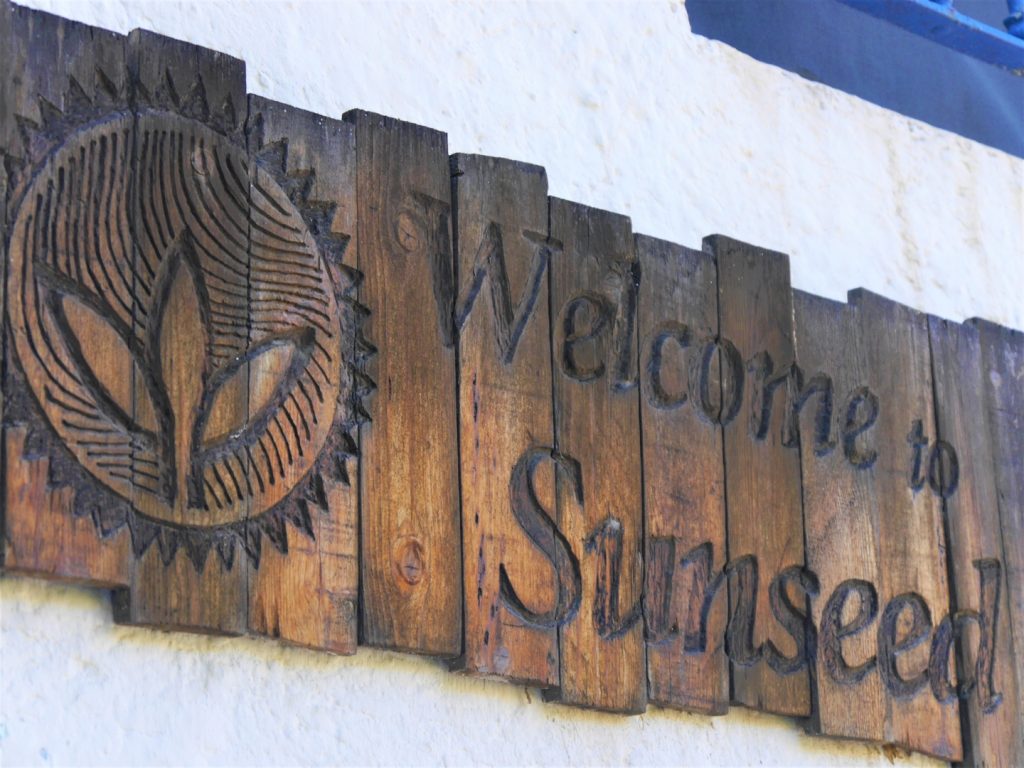 Arriving at Sunseed is an amazing experience filled with excitement at the opportunities that the project offers. The landscape is breath taking in its dryness but the valley of Rio Aguas is a green oasis. People are friendly and welcoming and there is so much going on and so much to see and learn.
Arrival can also be a little overwhelming. The other people seem to know exactly how everything works, and often they are already close friends, with a history of their time at Sunseed together. There is a lot to take in, most of it is incredibly positive and exciting, but it's also normal to feel unsure or uncomfortable for a little while. There are things that will take more time to get used to, maybe it's the compost loo, or sharing space with many other people, or the work hours and intensity.
Due to the nature of the project there is a continuous stream of people arriving, this means that there are hundreds of people who share this experience. We've all been in the same position of arriving at Sunseed, we all know how great it is and we have all had to adjust to the Sunseed way of life, we all know how intense Sunseed can be, especially in the beginning.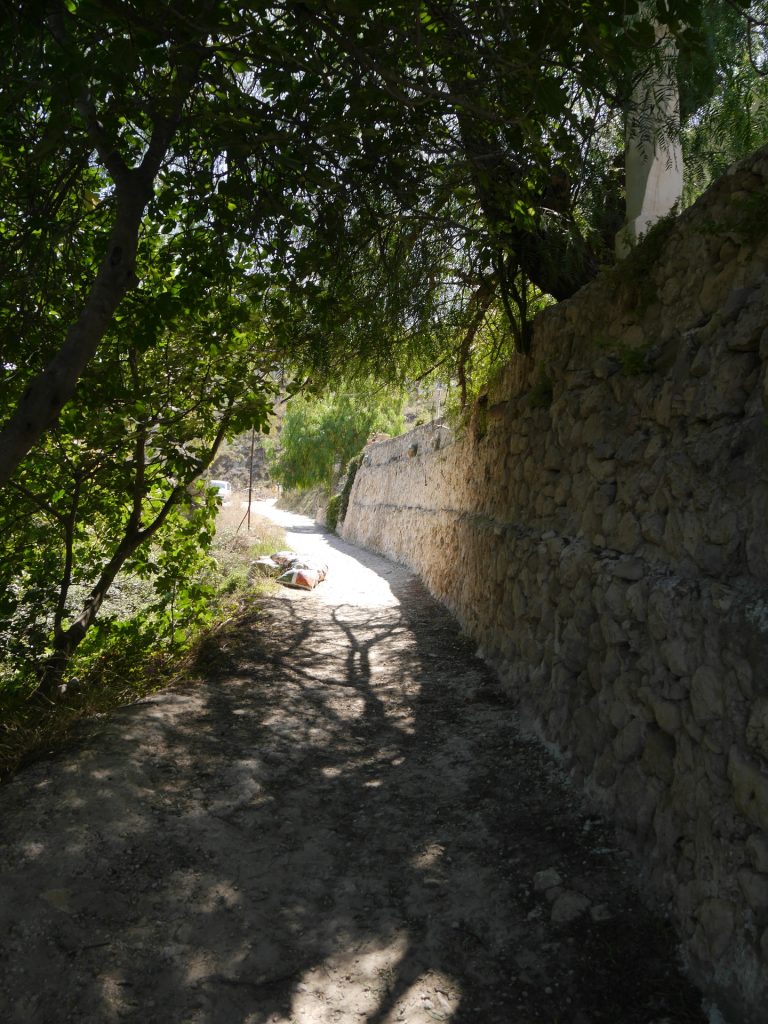 First weeks at Sunseed will vary and each experience is unique. For instance, Peter, our Communications Coordinator, helped to collect drinking water before he had even arrived at Sunseed. After the bus ride from Almeria to Sorbas, he was picked up on the way to collect water. An extra drive and then filling the huge bottles with fresh water at the beautiful spring in a nearby village, and eventually carrying them from the carpark down Los Molinos main street to Sunseed, is a pretty unique way to arrive. Peter says that he got to know the people who had picked him up, he'd had a chance to ask them all of his questions about Sunseed while they filled the bottles and he felt that spending one on one time with them helped him feel like he was a part of the community. As did the Wednesday general tour of the property, which gave him an overview of the layout and departments.
Leon, Sustainable Living and Tech Team Assistant, came for a week in 2018. It was an incredibly busy week, he was working in all of the departments and got involved in workshops and skill exchanges, as well as helping out on some bigger projects, like installing a new water system and working up in the Drylands. He left with a knowledge of the many different ways that one can get a blister, including burning bare feet on hot desert roads. However, he came back this year, committed to be here for a longer time. He says that taking part in a sharing circle a few days into his stay helped him feel more comfortable and he really connected with the people in the circle with him.
For others the change of pace can be really confusing. Working at Sunseed is not like working in a city job. While the work can be really physical and exciting, the pace might seem much slower than a different job. As Sylvia, Education and Gardens Assistant, says that it can take a bit of getting used to. She also found all of the information that is available at Sunseed was sometimes hard to process, but exploring the land and swimming in the poza helped her feel at home in the project. She now splits her time comfortably between the gardens and the office.
There are things that all of the arrivals will experience during their first week at Sunseed. Things like the welcome tour, where you will be shown the main parts of Sunseed. There are practical things, like getting to know the daily schedule, and putting yourself into the rota (preferably with someone who knows what they are doing and can help you). But there are also those illusive elements that make you feel at home, like meeting people that you connect with, or having something to contribute in the morning circle, or getting to know the land and the poza. Sunseed is an amazing place to arrive and though it might be overwhelming at first there are so many things that make the experience work for everyone.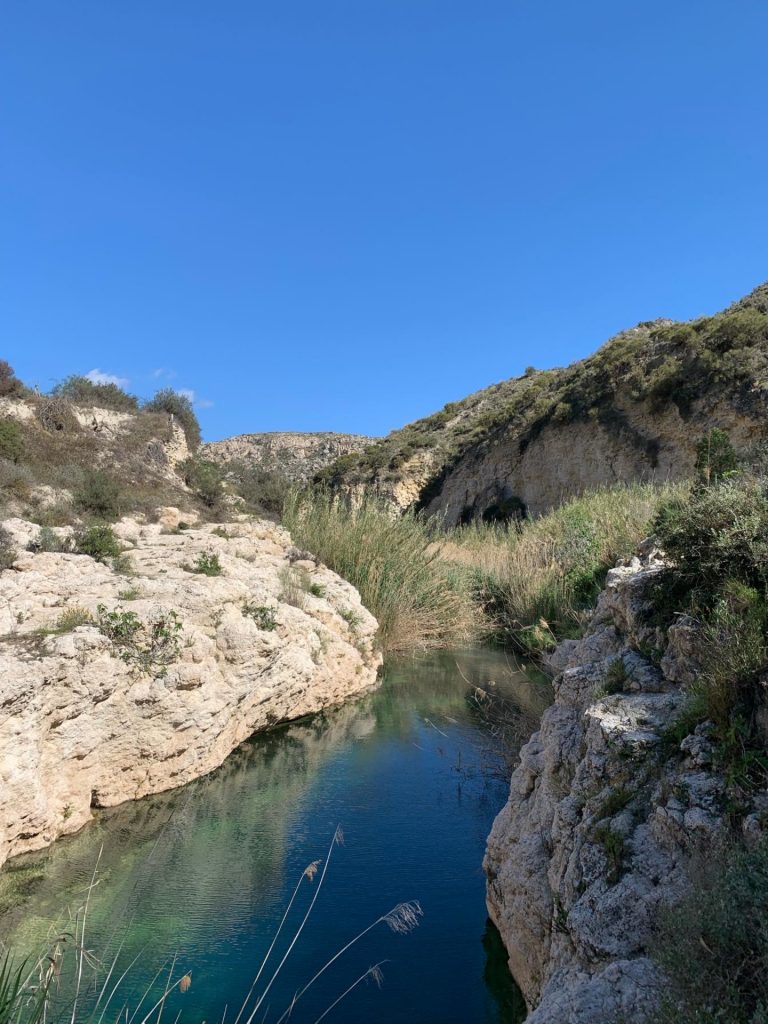 Every experience of arrival at Sunseed is different with people finding some parts challenging, and others easier. However, there is a common thread that connects all arrivals and all people living at Sunseed; the community we are building, one person at a time. It is the connections made to the people who are already here when we arrive and those that arrive after us. It is working together for a common goal, it is in the land and learning to live closer to it. The threads that connect all experiences of Sunseed also spread out while we are here when we meet with local people and once we leave the project, to all the people we connect with.