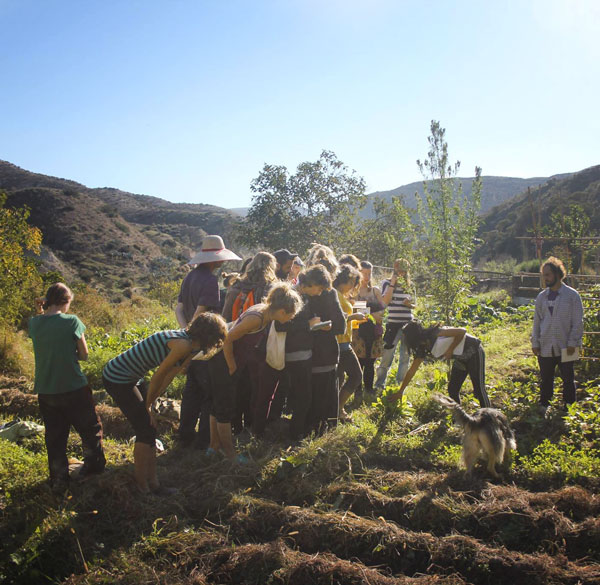 Dates
May 17-31, 2020
Course Program
The 72 hour Permaculture Design Certificate course at Sunseed follows the curriculum as laid out in Bill Mollison's Permaculture – A Designer's Manual. It covers subjects ranging from ethics and principles of permaculture, natural systems, aquaculture, sustainable design methods, patterns in nature, land restoration, water harvesting, grey water recycling, natural building, food forests and guilds, energy conservation, appropriate technology, renewable energy, urban permaculture and invisible structures.
The course teaches how to develop sustainable human settlements, and how to extend and preserve natural systems. The content will be covered between theoretical lectures and practical applications.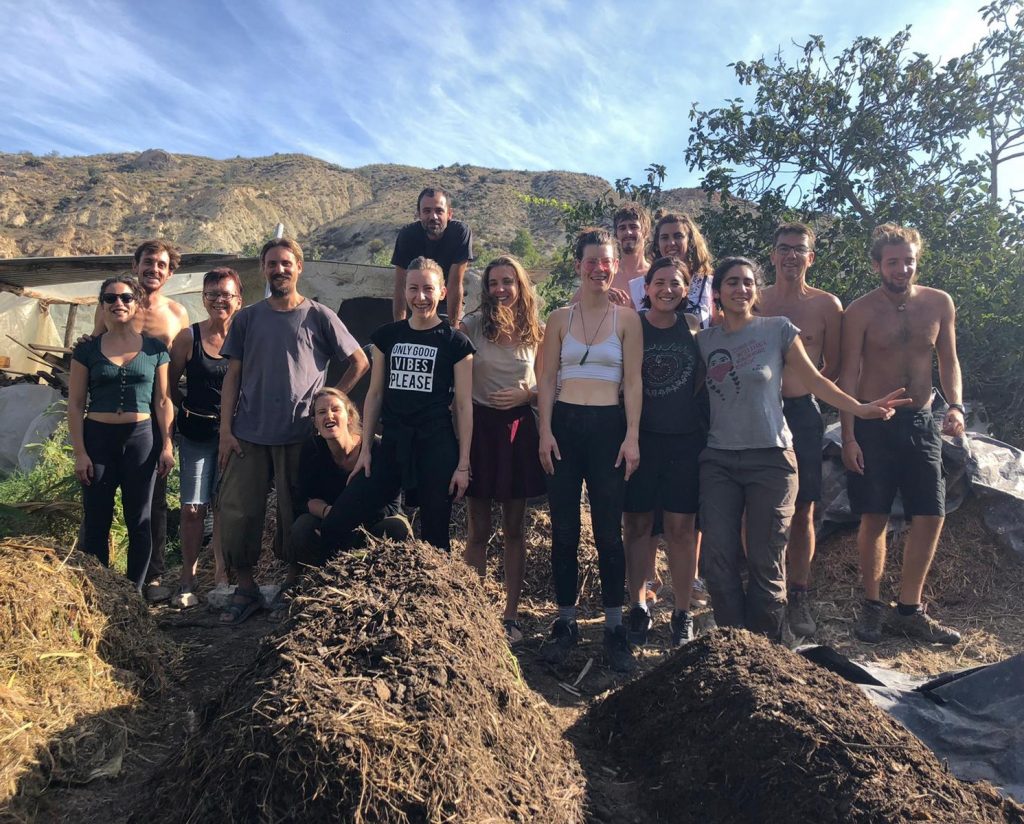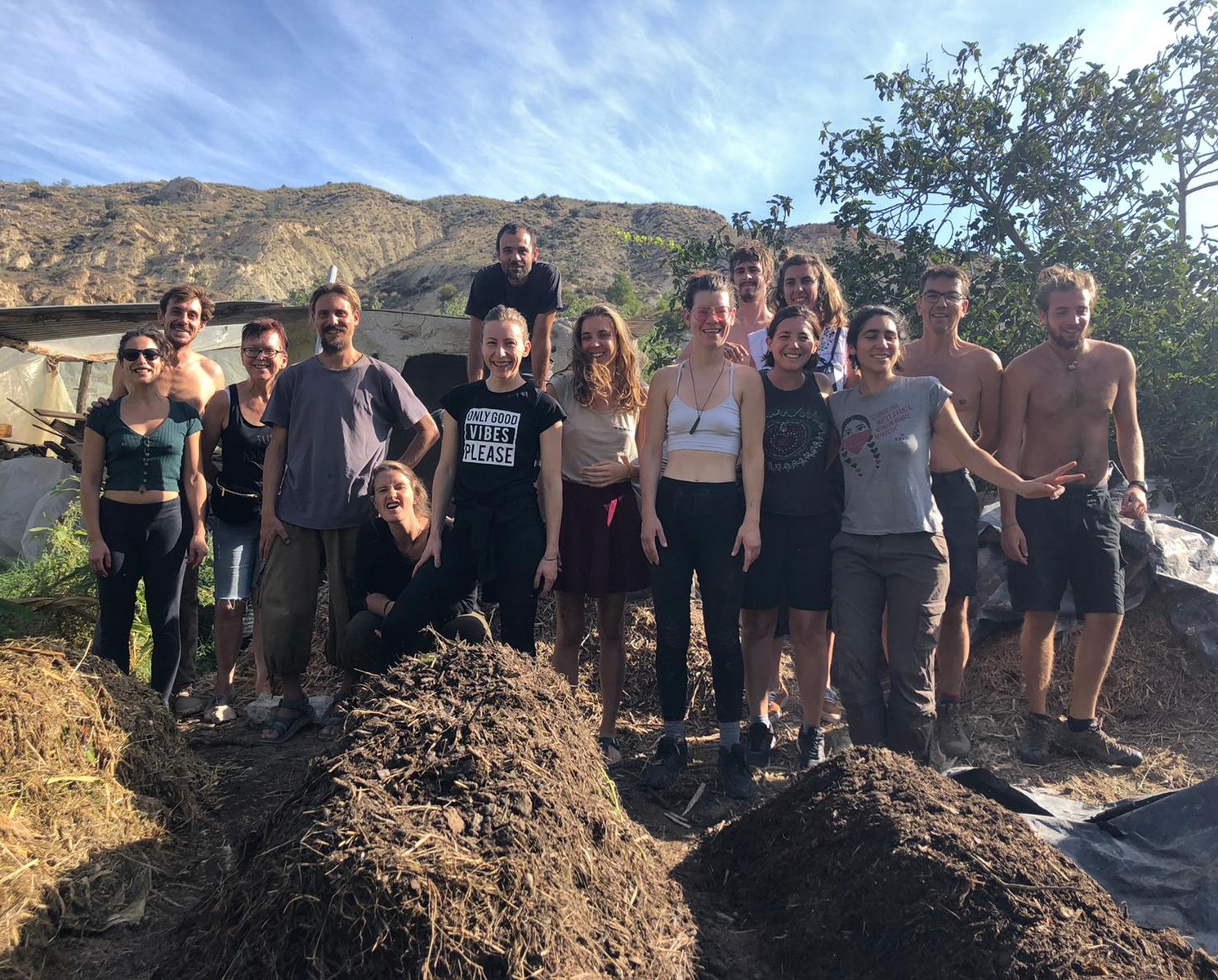 You can view a sample schedule of the course here. The schedule gives a general idea of what to expect but will vary slightly, course to course
The Site
​Sunseed, a great site first conceived in 1982 during a talk at a green festival by Harry Hart, cofounder of the charity Green Deserts. Featuring numerous examples of eco-construction, renewable energy sources, and organic gardens. A fabulous opportunity for students of permaculture to see a living, breathing center for change and experimentation. The site is situated in the countryside in an ecovillage called Los Molinos del Río Aguas, a beautiful and sunny valley in southern Spain.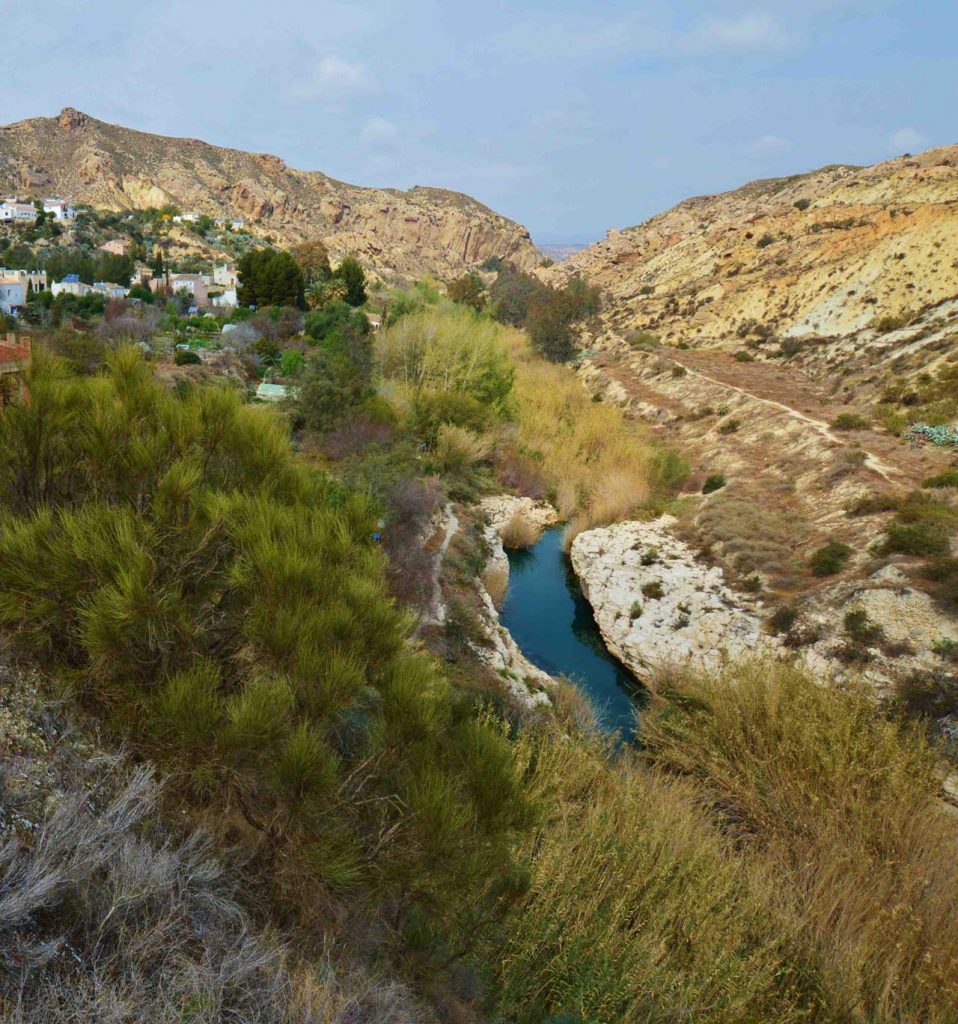 ​Located in a local steppe climate. with little rainfall throughout the year. This location is classified as BSk by Köppen and Geiger. The average temperature is 16.6 °C. In a year, the average rainfall is 291 mm, unevenly distributed.
Teachers
George Christofis – Lead Facilitator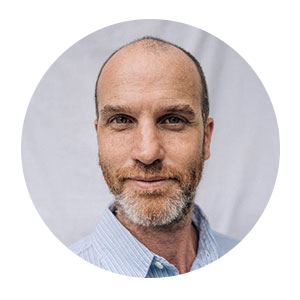 Born and raised in SE Asia, George's appreciation for nature was honed over years of long and thoughtful observation of the subtropical country parks of Hong Kong, where he was involved with the environmental movement from a young age. He has been studying permaculture for the last 10 years, having found in it a brilliant framework for environmental action. In 2014 he started the teaching group Circle Permaculture which partners with farms and ecological education sites to run well-organised Permaculture Design Certificate courses. He is on the Certifying Teachers Register of the Permaculture Association UK. Aside from teaching, he is a long term practitioner of yoga and meditation, a poet and songwriter, slackliner and avid hiker.
Liselotte Wuite – Teacher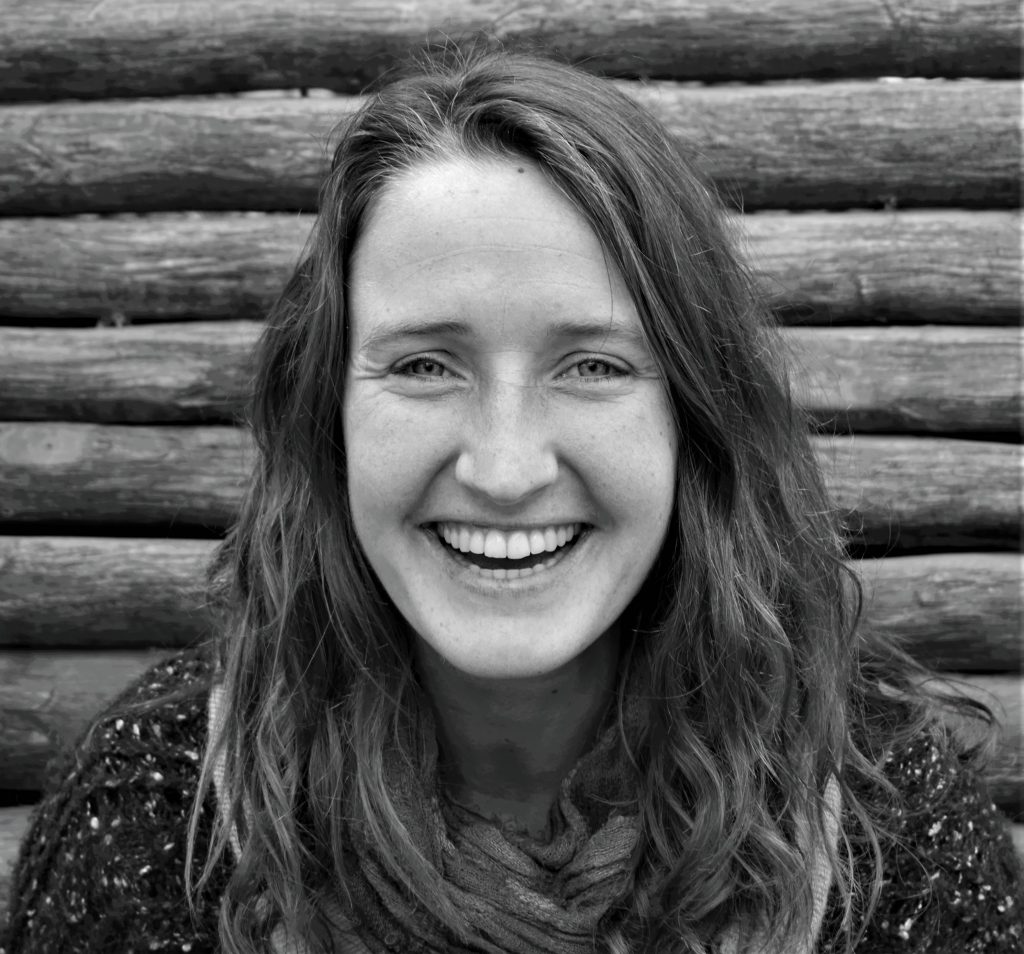 Since a young age Liselotte has been exposed to many different cultures and landscapes. This opened up fascination and deep respect for the living and breathing world around her. While finishing her studies of Anthropology and Ecology at the University College Utrecht in 2013, she set off to Costa Rica to conduct research for her thesis. This is where she fell in love with a simple way of living, in balance with nature, combining more recent expertise with ancestral knowledge. In 2016 she sat the PDC course in Sunseed where she subsequently ended up coordinating for a year. Seeing the transformation in people, their habits, and their way of living, inspired her to keep sharing knowledge and the importance of raising consciousness, using Permaculture as a tool to move forward.

Travels through South America in 2014 to 2016 and experiences in the Netherlands and Spain, all led to a desire to share this vision of a more sustainable way of life. The various homesteads and educational projects gave her experience in diverse elements of community living, eco construction, gardening, baking, seminars, preservation, natural cosmetics and medicinal plants. Currently she is enrolled in the International Permaculture Diploma with Gaia University, with the intention to expand global networks and create diverse holistic eco-social alternatives to living.

Apart from the wonders and expansive world of Permaculture, she is an animal lover, passionate baker, practices yoga and meditation and loves the art of dance!

Candela Vargas Poveda – Teacher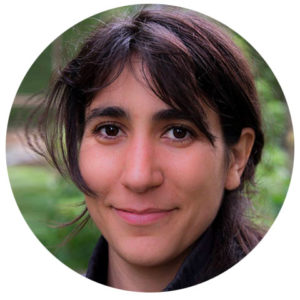 Candela studied biology at the University of Granada, and holds a Masters in Nature Management from Copenhagen University, which she received for her thesis on Forest Gardens Design and Implementation.. She is a cofounder of FFIRN (Food Forest International Research Network), and has been a member of the board of Permaculture Denmark for 5 years, and is the president of REPESEI, As well as having been a volunteer coordinator at a pioneer urban garden in Copenhagen, Byhaven 2200, Candela has been involved with many other projects such as Seed Pop Up, Gift circle, and other Environmental / Cultural collectives. She is a L.A.N.D advisor and has taught permaculture in Denmark, Sweden, Iceland, Italy and Spain. She has recently returned to the Iberian peninsula where she is working on the permaculture networks PI and REPESEI. She loves gathering wild foods, doing acroyoga, and singing her Permaculture songs.
Accommodations
The site offers WC/shower and access to electricity.
What to Bring
– comfortable clothes and clothes you don't mind getting dirty
– note taking (blank pages recommended) and drawing materials
– ecological body care products
– flashlight/torch
– sturdy shoes
– a swimming suit for the natural pool
– bedding and sleeping bag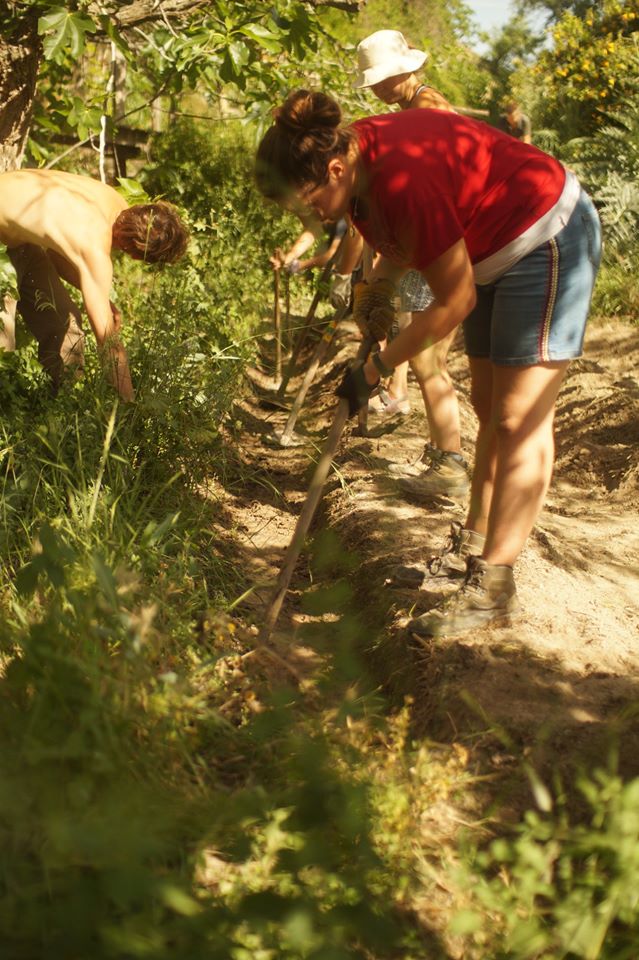 Join Us May 17-31, 2020
Minimum Donation:
€600, three meals (vegetarian),
shared dorm accommodation and classes included.
Optional extra:
Room in Pita Escuela
(extra 294€/ person payable to Pita Escuela),
next door to Sunseed
To sign-up for this course